Get ready for love...
Lovetovisit.com is the game-changing new platform for the tourism and culture sector, revolutionising the way people find and connect with experiences.
But this isn't really about us.
Whatever future you see for your business, let Lovetovisit.com take some of the heavy lifting.
Our magic 'everyone wins' formula
Some people need help to find your attraction.
You want to sell more tickets.
We've got this.
Lovetovisit.com operates a completely results-based model. In other words, we only profit when you do.
Because at Lovetovisit.com, everyone wins.
Most importantly of all, Lovetovisit.com gives the customer what they want.
Lovetovisit.com treasures user experience like no one else. And every decision we make keeps that concept at the
of everything we do.
We're building a positive and happy community of people ready to explore new worlds, and excited to experience what you have to offer.
Immerse your brand in this audience.
Think Airbnb + Insta + Just Eat... but for you and your business.
People love these platforms but
there isn't anything equivalent in our sector.
Or rather, there hasn't been until now.
Becoming a Lovetovisit.com partner is quick and easy.
Connect your attraction, experience or event to our audience of millions.
Sign up now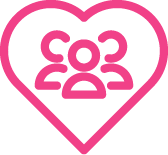 I'm an attraction or experience provider
Increase ticket sales and reach our community of millions. Getting on Lovetovisit.com is simple. Tap "Sign up" now and our online wizard will guide you through the process. All you need to do is answer a few basic questions about your business. Then sit back and watch as your brand reaches a new audience and your tickets sell themselves.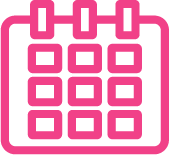 I'm a theatre or event organiser
By having your event displayed on Lovetovisit.com you reach millions of people looking for things to do. And because of our 'everyone wins' formula it doesn't cost you anything to be featured on Lovetovisit.com, we only make money when our users buy one of your tickets. You have nothing to lose tap "Sign up" now and sell more tickets!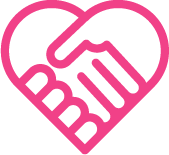 I'm a marketing agency or DMO
We are all about experiences, so if you're marketing for destinations, attractions, theatres, cultures, arts or any leisure activity, then this is for you. We understand that you have very specific requirements, so our partnerships and content team are here to achieve tangible results for your clients. Best of all, you get your very own dashboard which means no chasing anyone for your ROI figures. What's not to love?